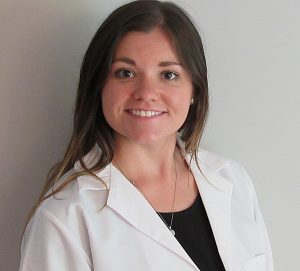 Victoria Hinckley PA is a certified Physician Assistant. She is a recent graduate of the Springfield College accelerated Physician Assistant program.
Victoria began her journey in the medical field early when she enrolled in a medical internship at UMASS Clinton Hospital. She was accepted into the 5 year accelerated Master's program. She has worked in various medical practices including Worcester Recovery Center, Northborough Pediatrics, Lowell General Hospital, Mercy Medical Center, Mass Lung & Allergy, and Leominster Health Alliance Hospital.
Victoria has strong clinical interest in mental health and rehabilitation medicine and aspires to provide all patients with comprehensive, high-quality care following Dr. Tishler's holistic approach through Cannabis therapeutics. Aside from medicine, Victoria is a family oriented person who enjoys traveling and being outdoors.