Post-Traumatic Stress Disorder (PTSD) is a debilitating mental health condition commonly diagnosed in military veterans, survivors of sexual abuse, survivors of natural disasters, and survivors of car accidents or other traumatic, violent events. Regardless of what event or experience led the person to develop symptoms, PTSD can have absolutely devastating effects on the sufferer, causing terrifying flashbacks and nightmares, increasing stress and tension, and leading to loss of interest in activities the person used to enjoy. These effects dramatically reduce the patient's quality of life, making it difficult or impossible to feel relaxed, get restful sleep, let go of self-blame, and find emotional peace.
If you or one of your loved ones is suffering from PTSD, and treatments like therapy and prescription medication haven't been able to help in a significant way, consider speaking to your doctor about treating your PTSD with medical marijuana (Cannabis). By acting on the part of your brain that regulates mood and memory, Cannabis can provide safe, gentle relief from PTSD symptoms, usually with minimal side effects that are easy to tolerate.
Medical marijuana may be an effective PTSD treatment option if you are an adult resident of Massachusetts. To talk about Cannabis for PTSD relief in a confidential consultation, contact Inhale MD at (617) 477-8886 today.
Does MA Approve Medical Marijuana for
Veterans with PTSD?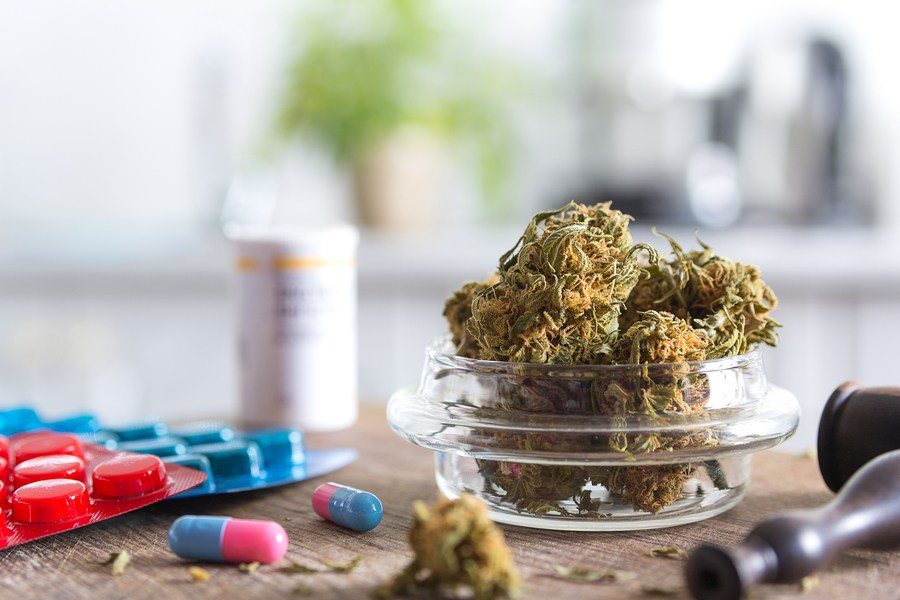 Massachusetts voted to legalize medical marijuana in 2012. The Massachusetts medical marijuana law is laid out in a piece of legislation known as the Act for the Humanitarian Medical Use of Marijuana. This legislation permits physicians to recommend marijuana for patients who have been diagnosed with certain conditions, known as "qualifying conditions."
At first glance, it appears that PTSD is not included in the list of qualifying conditions, which are named individually under Section 2(C) of the Act. However, Section 2(C) also creates an extremely important provision that allows doctors to recommend Cannabis for "other conditions" if the physician determines that the medical benefits would outweigh the medical risks. Therefore, while the Massachusetts Cannabis law does not explicitly name PTSD as a qualifying condition, it is nonetheless possible for patients to obtain a medical marijuana prescription if they have been diagnosed with PTSD.
If you have been diagnosed with Post-Traumatic Stress Disorder, Inhale MD can assess your medical records to determine whether treatment with Cannabis would be appropriate. Our medical practice emphasizes patient safety, so we require all patients to return for follow-up visits at least once every six months. This enables us to provide you with an ongoing, adjustable care plan that is tailored to meet your medical needs while ensuring that you have the education and supervision you need to use your medicine safely and efficiently.
What Does Marijuana Do for PTSD
(Post-Traumatic Stress Disorder)?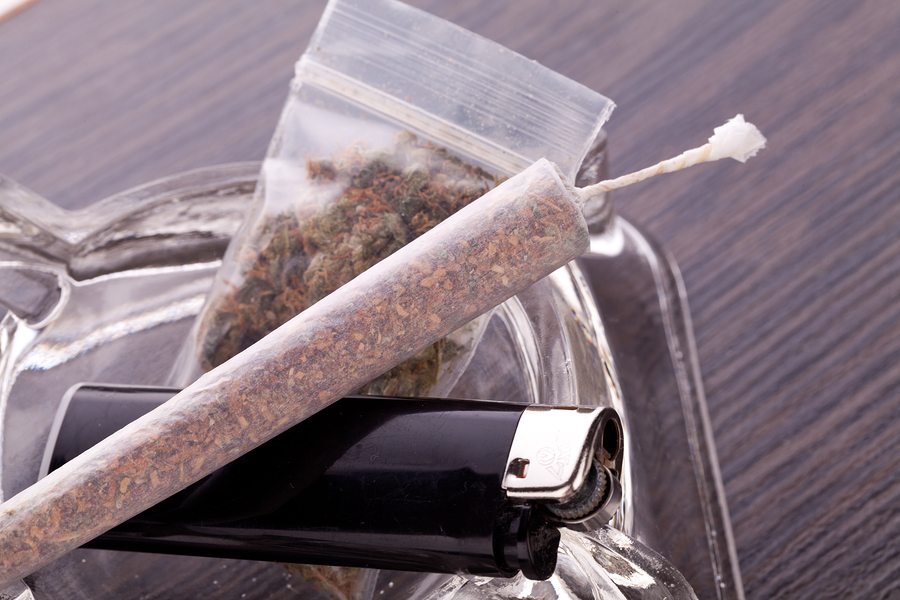 Cannabis can effectively reduce depression and relieve anxiety while promoting restful sleep, increased relaxation, and a healthy appetite. All of these effects can benefit PTSD patients physically and emotionally, helping them to cope with their symptoms while improving their overall quality of life.
The ability of marijuana to relieve PTSD symptoms has been documented in medical research. Two studies are excerpted below as examples.
2014,

from

the

Journal of Psychoactive Drugs

: "

Gr

eater than 75% reduction in [PTSD]

symptom scores were rep

orted when patients were using [C]

annabis

compared to when they were not.

"
2015,

from

the

American Journal of Health-System Pharmacy

: "

While further research into cannabinoid treatment effects on PTSD symptoms is required, the evaluated evidence indicates that substantial numbers of m

ilitary veterans with PTSD use [C]

annabis

or derivative products to control PTSD symptoms, with some patients reporting benefits in terms of reduced anxiety and insomnia and improved coping ability.

"
To expound upon a point that was briefly mentioned earlier, marijuana works to alter mood and alleviate stress because of its active ingredients, which are called "cannabinoids." There are approximately 85 known cannabinoids in Cannabis, one of which you probably already know about: THC, which stands for Tetrahydrocannabinol.
THC and the dozens of other cannabinoids in marijuana work together – a synergy called the "entourage effect" – to collectively activate the CB1 and CB2 receptors that comprise your body's natural endocannabinoid system. In medicine, "endo-" simply means "within" or "inside." Your body produces its own endocannabinoids, such as Anandamide, which work constantly to regulate mood, memory, appetite, pain perception, and other functions. When cannabinoids interact with your endocannabinoid system, these functions are temporarily altered. For many patients, this equates to improved mood, increased appetite, and a greater ability to sleep restfully.
Boston Medical Marijuana Doctor for PTSD Treatment Plans in Massachusetts
Since becoming the eighteenth state to legalize medical marijuana in 2012, Massachusetts has continued to make encouraging progress in the area of Cannabis legislation. Unfortunately, the system still has a long way to go before achieving perfection – especially with regard to the operation of medical marijuana dispensaries.
Instead of hiring knowledgeable doctors or pharmacists who have the training to help patients understand how and when to use their medicine safely, dispensaries are managed by salespeople with no background in medicine, meaning product sales are chiefly motivated by profit rather than medical considerations for patient wellness and safety.
Deeply dissatisfied by this flawed system and the risks it creates for patients – many of whom have no experience using Cannabis, and require extensive guidance – Dr. Jordan Tishler, a Harvard Medical School graduate who practices as an Emergency Physician, decided to establish Inhale MD as a patient education resource. At Inhale MD, we believe that the healthiest patient is an informed patient, which is why we take the time to comprehensively evaluate and counsel every person we help treat for PTSD. Our goal is to help you get the relief you need in a safe, gentle, and effective manner.
To learn more about treating PTSD with Cannabis in Massachusetts, contact Inhale MD at (617) 477-8886. In addition to our two office locations in Cambridge and Brookline, we also provide secure and convenient online consultations for patients located outside the Greater Boston area.