Most people experience mild, occasional headaches, most frequently due to tension. Headaches can also have very simple, temporary causes, such as dehydration. Unfortunately, taking Tylenol or drinking a glass of water isn't always sufficient to alleviate the discomfort. Millions of people in the United States experience chronic headaches or migraines, which cause debilitating, recurring bouts of severe pain and nausea, destroying the person's ability to concentrate, socialize, or perform basic tasks during the episode or attack. According to the Migraine Research Foundation, "More than 90% of sufferers are unable to work or function normally during their migraine."
If you are among the 38 million Americans who experience chronic migraines or severe recurring headaches, and your current medication has failed to provide effective pain relief, you should speak with a Boston Cannabis doctor about whether medical marijuana could be an appropriate treatment to supplement your existing care plan. An extensive body of peer-reviewed medical research indicates that medical Cannabis can safely and effectively reduce headache pain or migraine pain, enabling patients to live more comfortably.
If you are a Massachusetts resident age 18 or older who suffers from chronic migraines or headaches, contact Inhale MD at (617) 477-8886 to discuss medical Cannabis in a confidential consultation with Dr. Jordan Tishler, founder of our medical practice. Our mission is to help you gain access to the pain relief you deserve.
How Does Marijuana Relieve Pain Caused by Headaches and Migraines?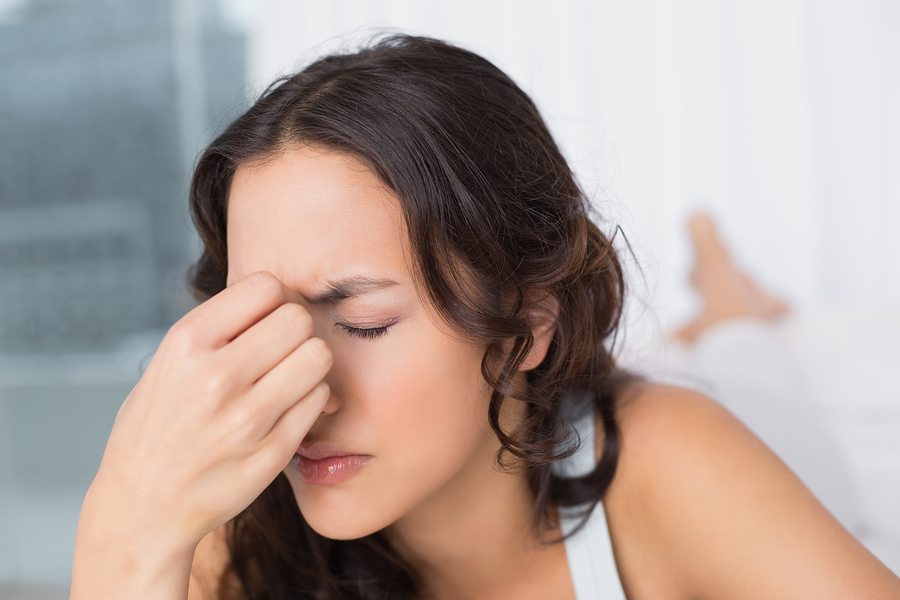 All medications have an "active ingredient." For example, the reason Advil quells pain is because it contains a non-steroidal anti-inflammatory drug (NSAID) called ibuprofen. Though not synthesized in a laboratory like conventional prescription medications, Cannabis also contains an active ingredient – or, to be more precise, approximately 85 known active ingredients, which are referred to as "cannabinoids." You're probably already familiar with one of them: THC, which is simply an abbreviation for Tetrahydrocannabinol.
Your body contains a system known as the endocannabinoid system (ECS). Though seldom discussed in high school biology classes, the endocannabinoid system is just as vital as your digestive system, skeletal system, or any other system of your body.
The endocannabinoid system is a diligent multitasker, constantly working to regulate key functions and perceptions ranging from mood, to memory, to appetite, to the perception of pain. It is built from two types of structures, which are known as "receptors": CB1 receptors, which are concentrated in the nervous system, and CB2 receptors, which are concentrated in the immune system but spread throughout the body.
When you use marijuana – whether by vaporization, ingestion (eating), or other methods – THC and other cannabinoids stimulate the endocannabinoid system's CB1 and CB2 receptors. This causes temporary alterations in the way your endocannabinoid system functions. Because the endocannabinoid system is now acting differently, the functions that are regulated by the endocannabinoid system will also be altered. This includes the way you sense pain.
While not actually "curing" headaches, marijuana changes the way you perceive the associated pain, dramatically reducing the discomfort you would normally feel. Regardless of factors like age and gender, numerous patients report that Cannabis makes it easier to cope with their headaches and migraines.
Boston Medical Marijuana Doctor for Chronic Headache and Migraine Sufferers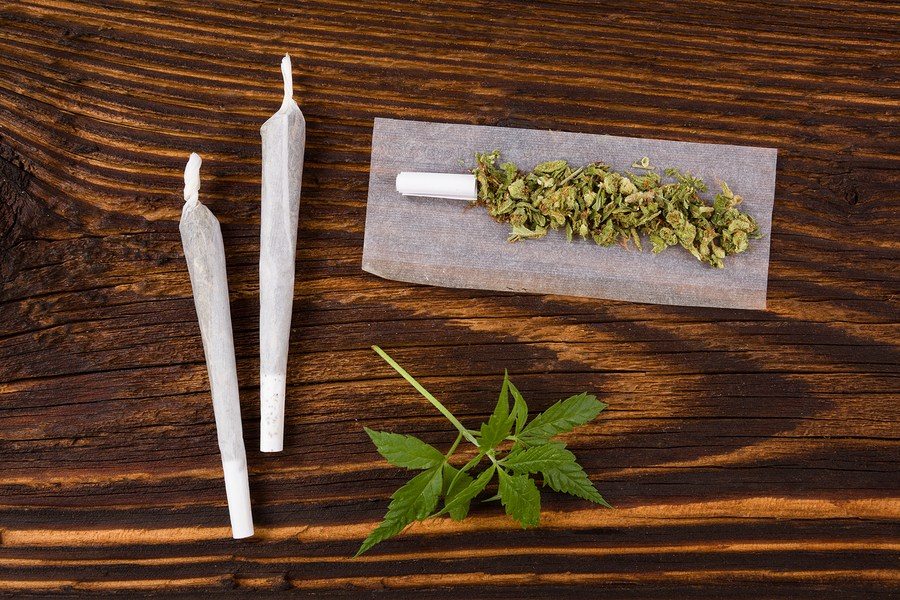 Massachusetts is making continual strides toward improving the quality of care that medical marijuana patients receive. However, there are still some flaws in the system – notably, the lack of guidance patients receive when they purchase their medication from marijuana dispensaries.
Instead of staffing their establishments with licensed physicians, or even people who come from medical backgrounds, dispensaries tend to employ salespersons who simply lack the medical knowledge to effectively guide patients – many of whom have little to no experience actually using Cannabis – on critical issues such as:
How large their dose should be.

How frequently doses should be administered.

How to use

or administer

medical marijuana.

How to avoid useless, questionable, or

outright dangerous products, such as "spice" or "K2" (harmful synthetic "marijuana" that bears no chemical resemblance to Cannabis).
Imagine going to a pharmacy for a medication about which you know nothing, only to be met by a salesperson instead of a knowledgeable pharmacist. You would find this arrangement unacceptable; yet that is what Cannabis patients must contend with under the current system.
Dr. Jordan Tishler, a Harvard Medical School graduate and Emergency Physician whose medical background is in substance abuse treatment, was both concerned by the lack of medical guidance Massachusetts Cannabis patients were receiving, and fascinated by the safe yet powerful medical properties of Cannabis. As a result, he decided to establish Inhale MD, making it his mission to educate patients and provide personalized care guidance based in science – not sales. Inhale MD does not dispense marijuana, but rather, teaches patients about their medicine, so that they can make informed and efficient healthcare decisions.
Today, Inhale MD stands on the cutting edge of Cannabis therapy and research in Massachusetts. Our practice features two Boston area offices conveniently located in Brookline and Cambridge.
Schedule a Doctor Appointment for Medical Marijuana in Boston, MA
If you are an adult Massachusetts resident who suffers from chronic migraines, and your current medication is failing to provide adequate relief, you may be an appropriate candidate for guided Cannabis therapy under Dr. Tishler's medical supervision. The state's medical marijuana law, the Act for the Humanitarian Medical Use of Marijuana, permits under Section 2(C) physicians to recommend medical Cannabis for various "conditions as determined in writing," including disabling headaches and migraines. Moreover, several conditions which can produce headaches and migraines, such as Parkinson's disease and multiple sclerosis, are explicitly named as qualifying conditions within the Act.
Please do not hesitate to contact Inhale MD for a confidential discussion about migraine relief with medical marijuana. For a consultation with Dr. Tishler, call Inhale MD at (617) 477-8886.