If you or one of your family members is living with a chronic illness, and your current plan of care isn't providing the relief you had hoped for, it may be time to consider incorporating medical marijuana (Cannabis) into your existing treatment plan. Medical marijuana is legal for adults age 18 or older who are Massachusetts residents and who have been diagnosed with certain health conditions. To talk about treating your chronic health condition with medical Cannabis in Massachusetts, contact Inhale MD at (617) 477-8886 for a confidential consultation.
What is a Chronic Disease?
Chronic illness is extremely prevalent in the United States. According to the Centers for Disease Control and Prevention (CDC), "As of 2012, about half of all adults — 117 million people — had one or more chronic health conditions. One of four adults had two or more chronic health conditions."
In short, a chronic condition is a persistent, recurring, long-term health condition, typically defined as a condition lasting at least three months. This stands in contrast to acute conditions, which are temporary and occur suddenly (such as a heart attack or bone fracture).
Chronic Conditions that Qualify for Medical Marijuana in MA
In 2012, Massachusetts became the eighteenth state to legalize the use of medical marijuana. The Massachusetts medical Cannabis law is called the Act for the Humanitarian Medical Use of Marijuana. This law sets forth essential regulations that govern the medical use of Cannabis in Massachusetts.
For patients, one of the most important parts of the law is the section that lists "debilitating medical conditions," or "qualifying conditions." In short, these are health conditions for which diagnosed patients can obtain a medical marijuana prescription.
As of winter 2017, all of the qualifying conditions listed under the Massachusetts medical marijuana law are chronic conditions. If the benefits are determined to outweigh the risks, Cannabis may be available for patients age 18 or older who are state residents and who have been diagnosed with any of the following chronic illnesses:
ALS (Amyotrophic Lateral Sclerosis, Lou Gehrig's Disease)
Cancer
Crohn's Disease
Glaucoma
Hepatitis C
HIV/AIDS
Multiple Sclerosis
Parkinson's Disease
Crucially, the law also allows medical marijuana for "other conditions as determined in writing by a qualifying patient's physician." Other chronic, persistent health conditions that may be eligible under this provision include:
Anorexia
Anxiety
Chronic Back Pain
Depression
Insomnia
Rheumatoid Arthritis
How Patients with Chronic Illnesses Can Benefit from Medical Marijuana
Marijuana contains chemical compounds called "cannabinoids." Researchers have discovered roughly 85 cannabinoids so far, one of which you probably know by name already: THC (Tetrahydrocannabinol).
THC and other cannabinoids interact with CB1 and CB2 receptors in your brain tissue and, to a lesser extent, tissue throughout other areas of the body. These interactions quickly produce temporary alterations to your appetite, your mood, your perception of physical pain, and other sensations and functions. Many people are shocked to learn that their very own bodies already produce endocannabinoids, such as Anandamide (AEA), which are chemically similar to THC and other cannabinoids found in marijuana.
The interactions between the cannabinoids in marijuana and the receptors in your nervous system and other parts of your body are responsible for marijuana's "psychoactive" (mood-altering) effects, as well as its medical benefits. While every patient will have a slightly unique experience, patients with chronic illnesses generally report positive effects while using Cannabis, including:
Reduced physical pain and nausea.
Decreased stress and tension, and increased relaxation and tranquility.
Improved mood, which some people have even described as "euphoria."
Increased appetite, which can help people who have lost excessive weight regain body mass and achieve a better intake of nutrients.
Increased ability to fall and stay asleep, which is tremendously beneficial for people who are chronically fatigued due to insomnia or sleeplessness caused by pain or nausea.
Boston Medical Marijuana Doctor Treating Patients in MA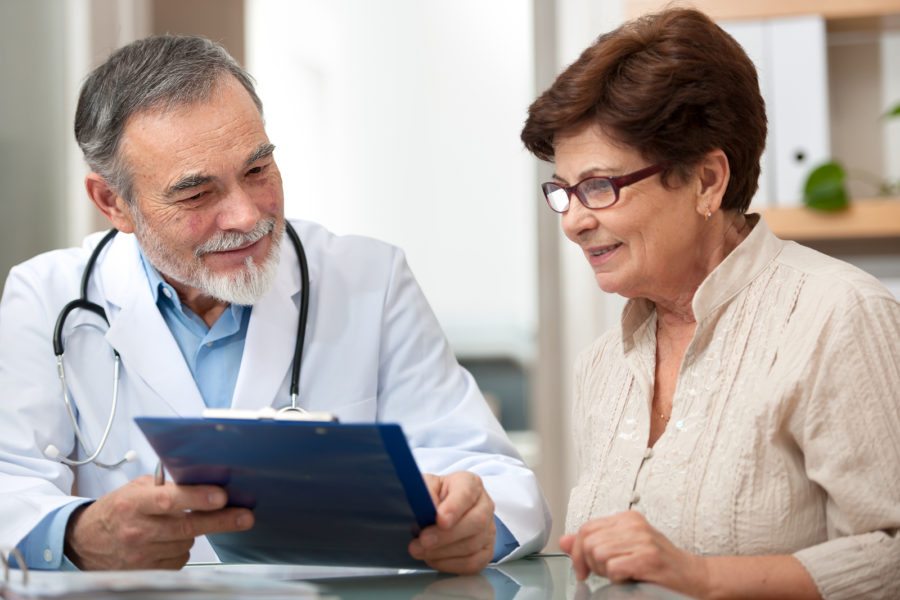 It's encouraging that Massachusetts continues to make strides toward perfecting its existing healthcare system as it pertains to patients who are approved to use medical marijuana. Unfortunately, there is still a major flaw in the system: the way Massachusetts Cannabis dispensaries are currently operated.
When you are prescribed a medication from your doctor, you pick it up from a pharmacy like CVS or Rite Aid. If you have any questions about your medication – for example, how to use it, or what to avoid mixing it with – the pharmacist behind the counter will provide you with trustworthy medical guidance.
Unfortunately, instead of being staffed by pharmacists, Massachusetts marijuana dispensaries are operated chiefly by salespeople, who lack any significant medical training or knowledge. Even with the best of intentions, a salesperson simply isn't qualified to offer medical advice on how to use Cannabis, how often to use Cannabis, which products to avoid (such as dangerous synthetic "marijuana"), or any other aspect of the patient's treatment plan – especially not without knowing the patient's medical history. Inhale MD was founded by Dr. Jordan Tishler, a Harvard Medical School graduate and practicing Emergency Physician, in order to ensure that more patients would receive reliable medical guidance for the effective and, most importantly, safe use of medical Cannabis.
If you or a family member has been diagnosed with cancer, ALS, Parkinson's disease, multiple sclerosis, HIV, or any other debilitating chronic condition, medical marijuana may be a suitable supplemental therapy to add to your current plan of care. To learn more in a private consultation with Dr. Jordan Tishler, call Inhale MD at (617) 477-8886 today. In addition to our office locations in Brookline and Cambridge, we also offer convenient, secure, and confidential online consultations.