For reasons we'll discuss in greater depth below, medical marijuana dispensaries in Massachusetts are not allowed to advertise their product prices to the general public. However, if you're worried about how you'll pay for your medical Cannabis once you become a registered patient, there's good news: you may be able to qualify for discounts by proving that you have financial hardship. This article will explain how.
If you have any questions about whether your condition qualifies for medical marijuana in Massachusetts, or need help understanding how the registration process works, call Dr. Tishler at (617) 477-8886 to set up a private consultation with Inhale MD. Dr. Tishler will answer your questions and help you determine whether medical Cannabis could be an option for you.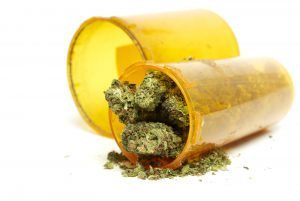 Medical Cannabis Prices in Massachusetts
After nearly three years of delays and regulatory revisions, Massachusetts' first and only medical marijuana dispensary opened for business in June of 2015. The dispensary is called Alternative Therapies Group (ATG) and is located in the town of Salem, MA.
As of August, 2015, the only other licensed medical Cannabis dispensary in Massachusetts is New England Treatment Access (NETA), which will not be open for business until September of 2015 according to its website. NETA intends to open facilities in Northampton and Brookline.
As ATG notes on its website, the Massachusetts Department of Public Health (DPH), which regulates Massachusetts' medical marijuana program, prohibits registered marijuana dispensaries (RMDs) from openly advertising the prices of their products. As ATG's website also goes on to state, "Pricing is available only to qualifying patients and personal caregivers at the dispensary facility," which means that people who are simply curious and call ATG about their prices will not be given answers. You must already be a patient (or caregiver), and you must inquire in person at the facility.
Unfortunately, these advertising restrictions mean that, at least for the time being, patients and prospective patients have no way of knowing exactly how much their medical Cannabis will cost in advance. However, ATG is allowed to provide information about eligibility for reduced medical marijuana prices through its Financial Hardship Program.
Which Patients Qualify for the Financial Hardship Program?
As ATG states on its website, "Patients with documented financial hardship may qualify for our Financial Hardship Program." So how is financial hardship determined and documented?
According to ATG, verified financial hardship exists when either:
A person is a recipient of MassHealth.
A person is a recipient of Supplemental Security Income (SSI).
"The individual's income does not exceed 300% of the Federal Poverty Level (FPL), adjusted for family size."

In other words, patients whose incomes either (1) fall directly on the FPL, or (2) fall within a certain range of the FPL, are eligible for a discount on pricing. The size of the discount depends on how near or far the patient is from the FPL.
Masshealth, which combines Medicaid and the State Children's Health Insurance Program (CHIP), provides coverage for about 1.3 million low-income Massachusetts residents.
Supplemental Security Income, or SSI, is a type of disability insurance awarded by the Social Security Administration to low-income persons with severe, long-term disabilities.
The 2015 Federal Poverty Level (FPL) is based on state and family size. The figures provided below, which apply to residents of Massachusetts, are supplied by the U.S. Department of Health and Human Services:
1 person in family/household – $11,770
2 people in family/household – $15,930
3 people in family/household – $20,090
4 people in family/household – $24,250
5 people in family/household – $28,410
6 people in family/household – $32,570
7 people in family/household – $36,730
8 people in family/household – $40,890

If there are additional people in your household, simply add another $4,160 per person (e.g. 9 people would be $45,050).
To show you are enrolled in MassHealth, you'll need to provide ATG with a copy of your Member Approval Notice as proof. You will also have to fill out and submit Form 4506-T (Request for Transcript of Tax Return) to the IRS. The IRS will send ATG its findings, so that ATG can approve or deny your application for a discount.
To show that you are receiving SSI, you will have to complete and submit SSA Form 3288 (Consent for Release of the Information) to the Social Security Administration. The SSA will then send ATG proof that you are an SSI recipient. For patients who are SSI recipients you are automatically eligible for the full 50% discount.
To show that your income falls within 300% of the FPL, you will have to complete and submit Form 4506-T (Request for Transcript of Tax Return) to the IRS, just like MassHealth patients. Again, the IRS will return its findings to ATG for consideration.
The closer you are to the FPL for a household of equivalent size, the larger your discount will be, and vice versa. You qualify for the following discounts depending on your proximity to the FPL:
Within 100% of the FPL – 50% discount
Within 150% of the FPL – 40% discount
Within 200% of the FPL – 30% discount
Within 250% of the FPL – 20% discount
Within 300% of the FPL – 10% discount
Please bear in mind that Inhale MD is not a dispensary, and is not affiliated with ATG, NETA, or other dispensaries in the process of obtaining their Certificates of Registration. This guide is simply meant to help give Massachusetts Cannabis patients a general idea of their financial options for covering the costs of their medical marijuana.
Medical Cannabis can help to alleviate the symptoms of conditions including but not limited to chronic pain, arthritis, ALS, MS, chronic insomnia, cancer, glaucoma, depression, anxiety, and HIV/AIDS. To discuss whether medical marijuana could be a suitable treatment option for you, call Inhale MD at (617) 477-8886 today.
MA specifically qualified conditions:
And other debilitating conditions as determined in writing by a qualifying patient's physician, which may include:
Chronic back pain
Rheumatoid Arthritis
Insomnia
Anorexia
Anxiety
Depression