According to the Centers for Disease Control and Prevention, arthritis affects approximately 52.5 million adults in the United States. While there are several different types of arthritis, including rheumatoid arthritis (RA), osteoarthritis, and fibromyalgia, each of these conditions impairs joint function, causing tenderness, swelling, and stiffness which can make it painful and difficult to engage in work, hobbies, or simple physical activities.
If you are a diagnosed arthritis patient residing in Massachusetts, and you are dissatisfied with the degree of pain relief your current medication is providing, you should speak with a Boston Cannabis doctor about supplementing your existing treatment regimen with a guided and personalized medical marijuana care plan. Since 2012, arthritis patients have been eligible for medical marijuana in Massachusetts. At Inhale MD, our mission is to provide arthritis patients with personalized medical guidance to create a Cannabis therapy plan that relieves your pain and helps you feel better.
To speak with a Boston medical marijuana doctor about whether Cannabis therapy could be appropriate for you, contact Inhale MD at (617) 477-8886. We can provide you with a confidential consultation to begin the process of assessing your medical needs.
How Marijuana Relieves Pain Caused by Rheumatoid, Spinal, and Osteoarthritis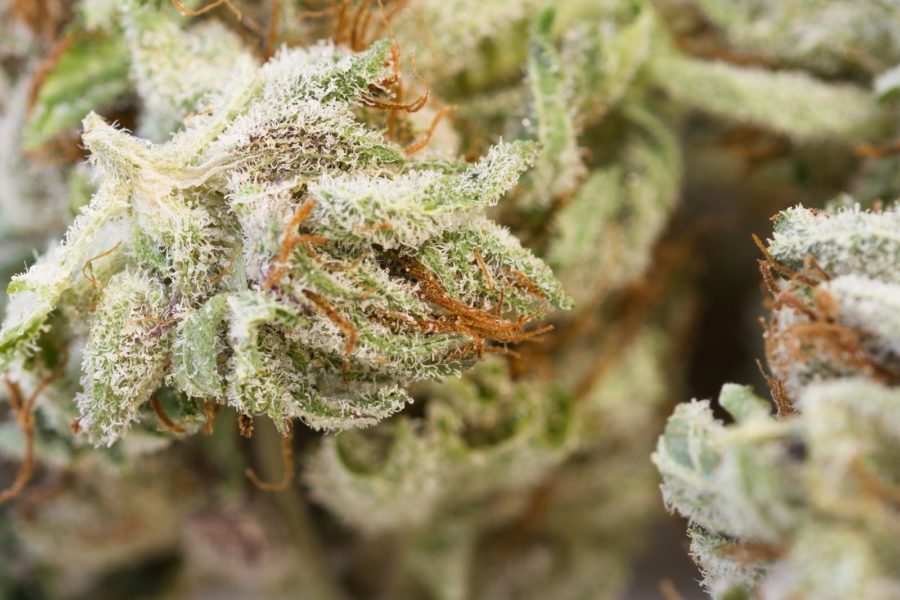 Marijuana contains chemical compounds which are known as "cannabinoids." The most famous cannabinoid is Tetrahydrocannabinol, or, as you probably know it, THC. While THC is the best known and most extensively researched cannabinoid, it is merely one of approximately 85 different cannabinoids that all work in conjunction – a phenomenon known as the "entourage effect" – to produce the effects of Cannabis use.
When you smoke, vaporize, or ingest marijuana, THC and other cannabinoids soon begin to interact with your body's endocannabinoid system (ECS). Most people have never heard of this often overlooked system, yet it plays a vital role in human physiology: helping to maintain "homeostasis," or internal stability. In short, your endocannabinoid system helps regulate your nervous system, immune system, and functions of various organs.
In medicine, the prefix "endo-" simply means "inside" or "within." Therefore, the "endocannabinoid" system is a system within your body that is activated by:
Endocannabinoids, or cannabinoids that your own body makes, such as 2-Arachidonoylglycerol (2-AG)

and Anandamide (AEA)

.

Cannabinoids in marijuana, such as THC and CBD (

Cannabidiol

).
The endocannabinoid system is comprised of two components: CB1 receptors, which are located primarily in your nervous system, and CB2 receptors, which are located primarily in your immune system. When you use Cannabis, THC and other cannabinoids stimulate your CB1 and CB2 receptors, which safely and temporarily alters the way your endocannabinoid system normally functions. As a result, the functions that are regulated by the endocannabinoid system – for instance, the way you perceive your arthritis pain – are in turn altered.
Medical Marijuana Treatment Plans for Massachusetts Arthritis Patients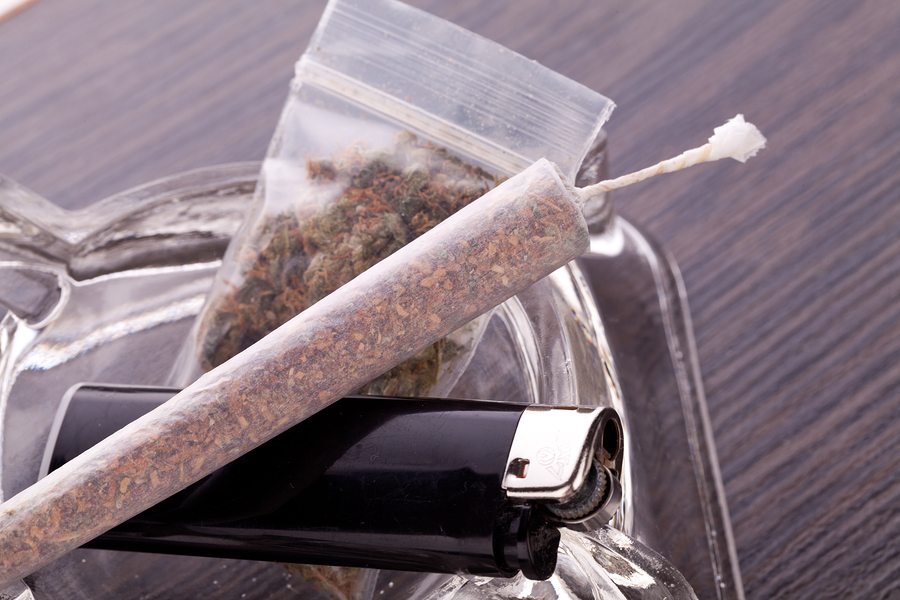 After graduating from Harvard Medical School, Dr. Jordan Tishler went on to a medical career as an Emergency Physician, where he devoted his work to the treatment of patients struggling with alcohol and substance abuse. Observing that Cannabis never produced a fatal overdose, Dr. Tishler began to study marijuana's medical applications, ultimately leading to the establishment of Inhale MD: a unique Massachusetts medical practice focused on providing patients with personalized Cannabis therapy based on the most cutting-edge research into this exciting and emergent field of medicine.
Dissatisfied with the systemic failure of medical marijuana dispensaries to provide scientifically valid guidance to patients – many of whom have never used Cannabis, and do not know how best to administer their medication or find the appropriate dose – Dr. Tishler founded Inhale MD to supply effective, monitored Cannabis care that is both scientifically sound and personally tailored to each patient's fluctuating needs.
Today, Inhale MD stands on the forefront of Cannabis research as one of the state's only medical practices oriented around medical marijuana for improved health and wellness. Our mission is to help see that patients are educated about their healthcare options, empowering them to make informed decisions.
Schedule a Consultation with a Boston Marijuana Doctor for Arthritis Pain Care
In 2012, the state of Massachusetts legalized medical marijuana for individuals diagnosed with various "qualifying conditions." These conditions are set forth under Section 2(C) of Massachusetts' medical Cannabis law, the Act for the Humanitarian Medical Use of Marijuana.
While arthritis is not explicitly listed as a qualifying condition, medical marijuana is commonly prescribed to arthritis pain patients in accordance with Section 2(C), which, in addition to listing the qualifying conditions, further provides for "other conditions as determined in writing by a qualifying patient's physician." In short, it is possible for Massachusetts arthritis patients to obtain medical Cannabis if their physician determines that the use of marijuana would be more beneficial than detrimental to the patient's health and quality of life.
Inhale MD is not a dispensary, and does not sell medical marijuana. Our role is to evaluate patients' medical needs and provide ongoing medical supervision. If you are an adult resident of Massachusetts, and we determine that medical marijuana is an appropriate approach to pain management for you, we can create and oversee a Cannabis therapy plan designed to alleviate your arthritis discomfort.
To discuss medical marijuana for arthritis in a confidential consultation with Dr. Tishler, call Inhale MD at (617) 477-8886. Our offices are conveniently located in Brookline and Cambridge in the Greater Boston area.