The National Alliance on Mental Illness estimates that roughly one in five U.S. adults – nearly 49 million people – will experience some form of mental illness, such as depression or anxiety, during an average year. While outdated societal attitudes about mental illnesses are improving, many people still suffer in silence without receiving the care they need. There is also a significant number of patients who struggle to find the appropriate type and dosage of medication, even under the guidance of a psychiatrist, which prolongs the amount of time it takes to feel relief.
If you or one of your loved ones is a Massachusetts resident who is struggling to cope with depression, anxiety, or Post-Traumatic Stress Disorder (PTSD), consider speaking with a doctor about medical marijuana. Research has shown that medical Cannabis can help to gently and effectively mitigate the effects of depression, anxiety, and PTSD while causing minimal and temporary side effects, which are usually limited to dry mouth, increased appetite, and drowsiness.
You deserve effective relief. To talk about whether medical marijuana could be right for you in a completely confidential medical consultation with a Boston Cannabis doctor, contact Inhale MD at (617) 477-8886.
Can I Get Medical Marijuana for De
pression,
Anxiety
, or PTSD
in Massachusetts?
In 2012, Massachusetts passed legislation legalizing the medical use of Cannabis. This legislation is formally known as the Act for the Humanitarian Medical Use of Marijuana.
Section 2(C) of the Act lists several "qualifying conditions," or medical conditions that qualify the patient for medical Cannabis under the law. These conditions include cancer, HIV, ALS, multiple sclerosis, Parkinson's disease, Crohn's disease, glaucoma, and hepatitis C.
The Act does not explicitly reference depression, anxiety, or PTSD as qualifying conditions. However, the Act does include a very important provision which permits physicians to recommend medical marijuana for patients who have been diagnosed with "other conditions," if the physician determines that Cannabis would be more beneficial than detrimental to the patient's health and wellbeing. Therefore, individuals who have been diagnosed with PTSD, anxiety, or depression may be able to obtain a physician's recommendation for medical marijuana in Massachusetts.
How Marijuana Can Help Patients Diagnosed with Mental
Illnesses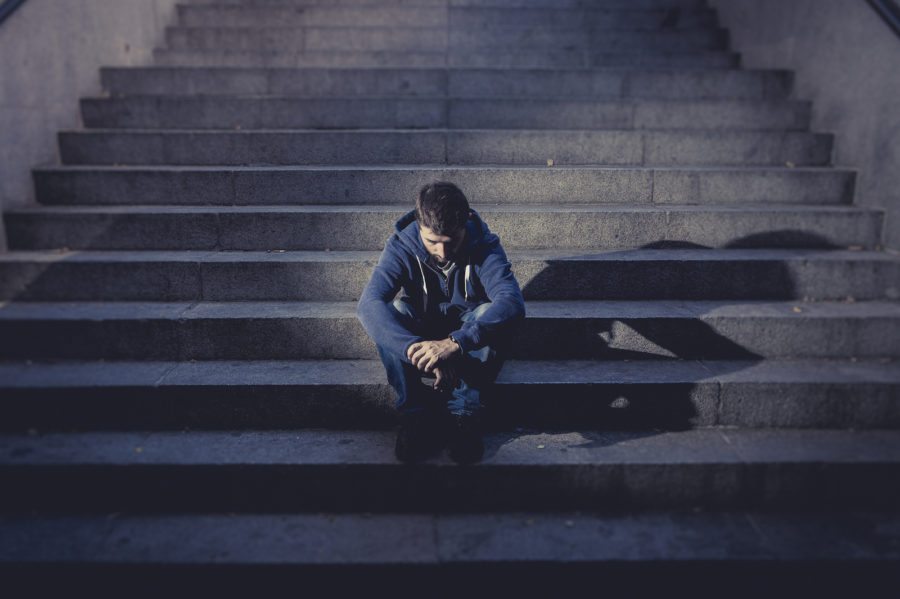 Many people are already aware that medical marijuana can reduce pain, improve appetite, and promote more restful sleep. What fewer people realize is that Cannabis can also have a profound positive impact on mental health by elevating mood, increasing relaxation, and decreasing stress and anxiety levels.
These effects have been reported by countless participants in peer-reviewed medical studies. For instance, in a 2014 study published in the Hawai'i Journal of Medicine and Public Health, 50% of the respondents reported "relief from stress/anxiety," while 7% reported "relief from depression." Some patients even "wrote notes… relating that [C]annabis helped them to decrease or discontinue [anxiety] medications." While you should never decrease or discontinue medication without consulting your physician, this attests to the power of Cannabis to relieve anxiety.
In another study from 2006, people who used Cannabis "once per week or less had less depressed mood," while "daily users reported less depressed mood and more positive affect than non-users." If medical Cannabis is right for you, Inhale MD will help you to find the optimal method and frequency of dose for your needs.
Military veterans, sexual assault survivors, auto accident survivors, and other populations who suffer disproportionately from PTSD have also found relief through the therapeutic use of Cannabis. In a 2014 study published in the Journal of Psychoactive Drugs, which evaluated 80 patients in New Mexico (the first state to add PTSD to its list of qualifying conditions), "Greater than 75% reduction in CAPS symptom scores were reported when patients were using [C]annabis compared to when they were not." CAPS, or the Clinician Administered Posttraumatic Scale for DSM-IV, was described the U.S. Department of Veterans Affairs as "the gold standard in PTSD assessment."
Additionally, as a 2015 study published in the American Journal of Health-System Pharmacy pointed out, "Data from four small studies suggested that cannabinoid use was associated with global improvements in PTSD symptoms or amelioration of specific PTSD symptoms such as insomnia and nightmares."
Cannabinoids – the most famous of which is THC (Tetrahydrocannabinol) – are chemical compounds in Cannabis, and are responsible for marijuana's therapeutic effects. Cannabinoids like THC interact with CB1 and CB2 receptors that make up your body's endocannabinoid system (ECS), which uses internally-produced cannabinoids (endocannabinoids), such as Anandamide, to regulate mood, memory, and other functions. When THC and other cannabinoids interact with CB1 and CB2 receptors, it safely and rapidly produces alterations in mood. For many patients, this equates to a noticeable reduction in depression and anxiety.
Boston,
MA
Medical Marijuana Doctor
with
Cambridge and Brookline
Locations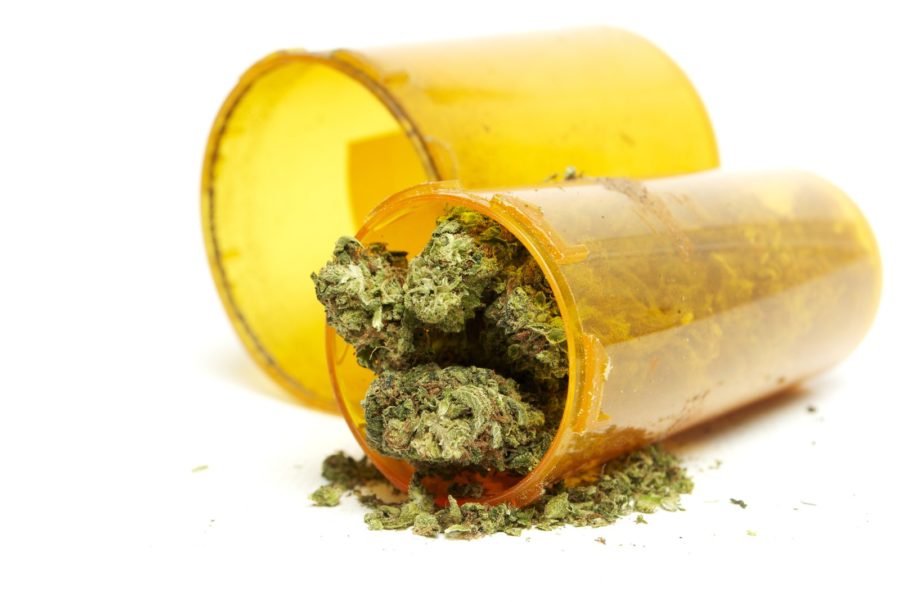 While Cannabis is not necessarily a "cure" for mental health conditions, it has been conclusively shown to significantly reduce anxiety, depression, and PTSD symptoms in patients who come from a diverse array of backgrounds, especially when it is used in conjunction with conventional medication and therapy. Regardless of factors like age or gender, medical Cannabis can quickly, safely, and gently:
I

mprove moo

d

Decrease stress

Promote relaxation

M

ake it easier to get restful, quality sleep
Many patients find that incorporating Cannabis into their current plan of care increases their sense of wellbeing and improves their quality of life, typically with mild side effects that are easily tolerated.
Inhale MD provides secure, confidential online and in-person medical consultations, with two Boston area offices conveniently located in Brookline and Cambridge. At Inhale MD, our mission is to provide adult Massachusetts residents who have been diagnosed with anxiety, depression, or PTSD with caring and compassionate medical guidance that's driven by cutting-edge Cannabis research. If we determine that medical marijuana is appropriate for incorporation into your existing treatment plan, we can help you obtain certification, monitor your progress with regular check-ins, and provide ongoing guidance and education about how best to use Cannabis to achieve greater mental wellness.
To talk about medical marijuana for depression, anxiety, or PTSD in a confidential medical consultation, contact Inhale MD at (617) 477-8886. We're here to help connect you with the care you need to start feeling better.