The American Academy of Pain Medicine estimates that over 1.5 billion people worldwide suffer from chronic pain, including 100 million patients here in the United States. That means nearly one in three Americans are living with persistent pain, which in severe cases can prevent the sufferer from working, traveling, participating in hobbies, and simply enjoying life.
If you're among the millions of Americans living with chronic pain, and your current medication isn't providing you with adequate relief from your symptoms, you may benefit from adding medical marijuana (Cannabis) to your current care plan. Extensive scientific research has shown that Cannabis is a safe, gentle, and effective treatment for pain, providing significant relief without the potentially dangerous side effects of opioid painkillers.
Are You a Massachusetts Resident Struggling to Manage Chronic Pain?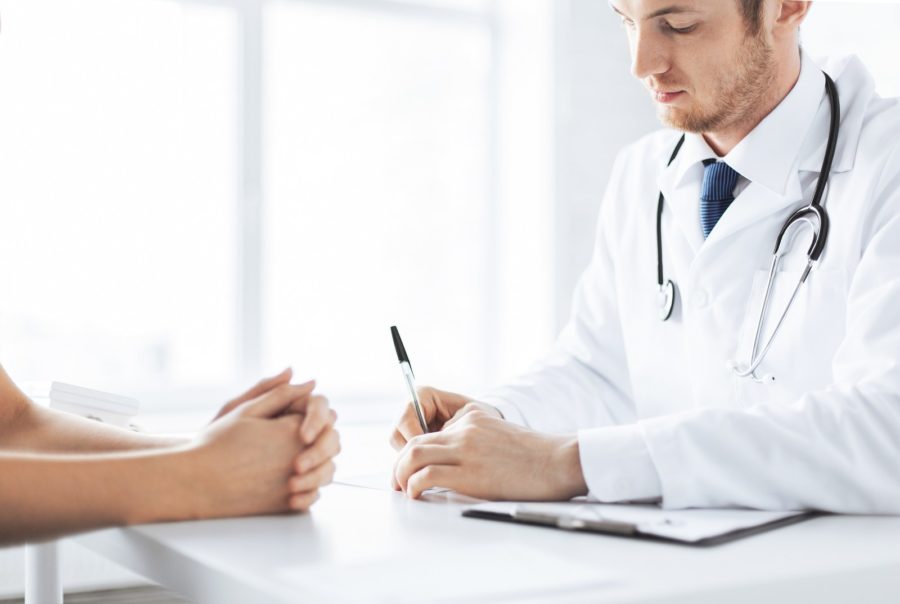 As of January 18, 2017, it is legal to purchase Cannabis in the state of Massachusetts. Under the legalization measure, all Cannabis and Cannabis products, such as edible goods, must be purchased through a state-sanctioned retail outlet, commonly called a dispensary. There are currently Massachusetts dispensary locations in:
Ayer – Central Avenue Compassionate Care
Boston – Patriot Care
Brockton – In Good Health
Brookline – New England Treatment Access (NETA)
Newton – Garden Remedies
Northampton – New England Treatment Access (NETA)
Quincy – Ermont
Salem – Alternative Therapies Group (ATG)
As of December 15, 2016, Massachusetts has also legalized Cannabis cultivation – in other words, growing your own marijuana at home. However, state residents are strongly advised against growing their own Cannabis products, simply due to the level of precision, skill, equipment, time, labor, and maintenance required to produce healthy plants that are safe for use.
Driven by cutting-edge scientific research, Inhale MD stands alone as one of the only Cannabis-based medical practices in the state of Massachusetts. As a graduate of Harvard Medical School with a background in emergency medicine and addiction treatment, as well as spokesman for Doctors for Cannabis Regulation, our founder, Dr. Jordan Tishler, is a leader on the forefront of Cannabis therapies, making him uniquely qualified to assist patients in the development of personalized Cannabis pain relief programs.
Personalized Cannabis Treatment Plans for Pain Patients in Massachusetts
If you're living with a chronic pain, Inhale MD may be able to help. If you have been diagnosed with one of the conditions listed under the Massachusetts medical Cannabis law, we can assess you to determine your suitability for medical marijuana therapy. We will review your medical records, including your diagnosis and physician's notes. If you are an appropriate candidate, we will schedule you for an in-depth consultation.
Conditions that are presently covered under state law include the following:
ALS (Amyotrophic Lateral Sclerosis)
Cancer
Crohn's disease
Glaucoma
Hepatitis C
HIV/AIDS
MS (Multiple Sclerosis)
Parkinson's disease
"[O]ther conditions as determined in writing by a qualifying patient's physician"
Like any medical care plan, a marijuana-based treatment plan should be overseen by a doctor who possesses substantial experience treating patients within the new and emerging field of Cannabis-based medicine. Pain patients at Inhale MD benefit from Dr. Jordan Tishler's extensive knowledge as a leading medical consultant within the Cannabis industry, and patient safety is always our number one priority. We will sit down with you to discuss your medical concerns in detail, with regular follow-up visits to continually monitor and adjust your customized treatment plan as necessary. At Inhale MD, our mission is providing responsible, targeted, and effective Cannabis care that's personally tailored to each patient's needs.
If you have not been diagnosed with one of the conditions listed above – for instance, if you are suffering temporary pain due to an injury, or if you are simply interested in enhancing your general wellness – Inhale MD can provide educational materials. Our office is not a dispensary, and does not provide prescriptions or medical advice for:
Patients who have not been diagnosed with one of the conditions covered by the Massachusetts medical marijuana law.
Patients age 17 or younger.
Out-of-state residents.
If you or someone you love is a Massachusetts resident age 18 or older who is struggling to manage severe pain caused by one of the qualifying conditions listed above, call Inhale MD at (617) 477-8886 to schedule an appointment.
Is Marijuana an Effective Way to Provide Pain Relief?
Different cultures around the globe have been using Cannabis to manage pain for thousands of years, with some of the earliest evidence dating all the way back to Ancient Egypt nearly 3,000 years ago. But while Cannabis is ancient medicine, its benefits are supported by an extensive body of modern scientific research that has been published in some of the world's most renowned medical journals, including:
British Journal of Clinical Pharmacology
Current Neuropharmacology
Dialogues in Clinical Neuroscience
Hawai'i Journal of Medicine & Public Health
Pharmacotherapy
PLOS ONE
Rheumatology
Peer-reviewed studies published in these and other journals have shown that, regardless of factors like age and gender, Cannabis can safely and effectively reduce the perception of pain, unburdening patients so that they can enjoy a better quality of life. You can browse numerous examples of these studies by visiting our free library of medical resources, which contains multiple articles that go in-depth describing studies on using marijuana to treat pain and other side effects of serious illnesses and disorders.
To provide a quick overview, Cannabis works by interacting with your body's natural endocannabinoid system. This system is comprised of two types of receptors, CB1 and CB2, which are located throughout your brain and body. When you use Cannabis, compounds in the marijuana called "cannabinoids," such as THC, act on your CB1 and CB2 receptors, altering their normal function. In turn, this alters functions that are regulated by the endocannabinoid system, including pain perception.
Contact Inhale MD for a Consultation with a Boston Medical Marijuana Doctor
Cannabis can be a controversial topic. Many people are curious about its well-documented analgesic effects, but hesitate to ask their doctors due to the promulgation of harmful myths that marijuana is somehow dangerous or harmful to your health.
These myths could not be further from the truth. Unlike prescription pain medications such as OxyContin and Vicodin – highly addictive substances which are responsible for thousands of accidental deaths each year – Cannabis has never caused a single fatal overdose. In fact, Cannabis is one of the safest substances currently available for medical use, with side effects typically limited to:
Temporary drowsiness/sleepiness
Temporary dry mouth
Temporary increased appetite
If you or a loved one is struggling to manage persistent pain that hasn't responded to other methods of treatment, please do not hesitate to contact Inhale MD for more information about using Cannabis for pain relief. There is no such thing as a "bad" question, and your call will be kept absolutely confidential. We are here to help you find the relief you deserve.
To learn more about how medical marijuana may be able to help treat the pain caused by your qualifying condition, call Inhale MD at (617) 477-8886 for a private consultation. With Boston offices located in Brookline and Cambridge, we serve adult patients throughout the state of Massachusetts.